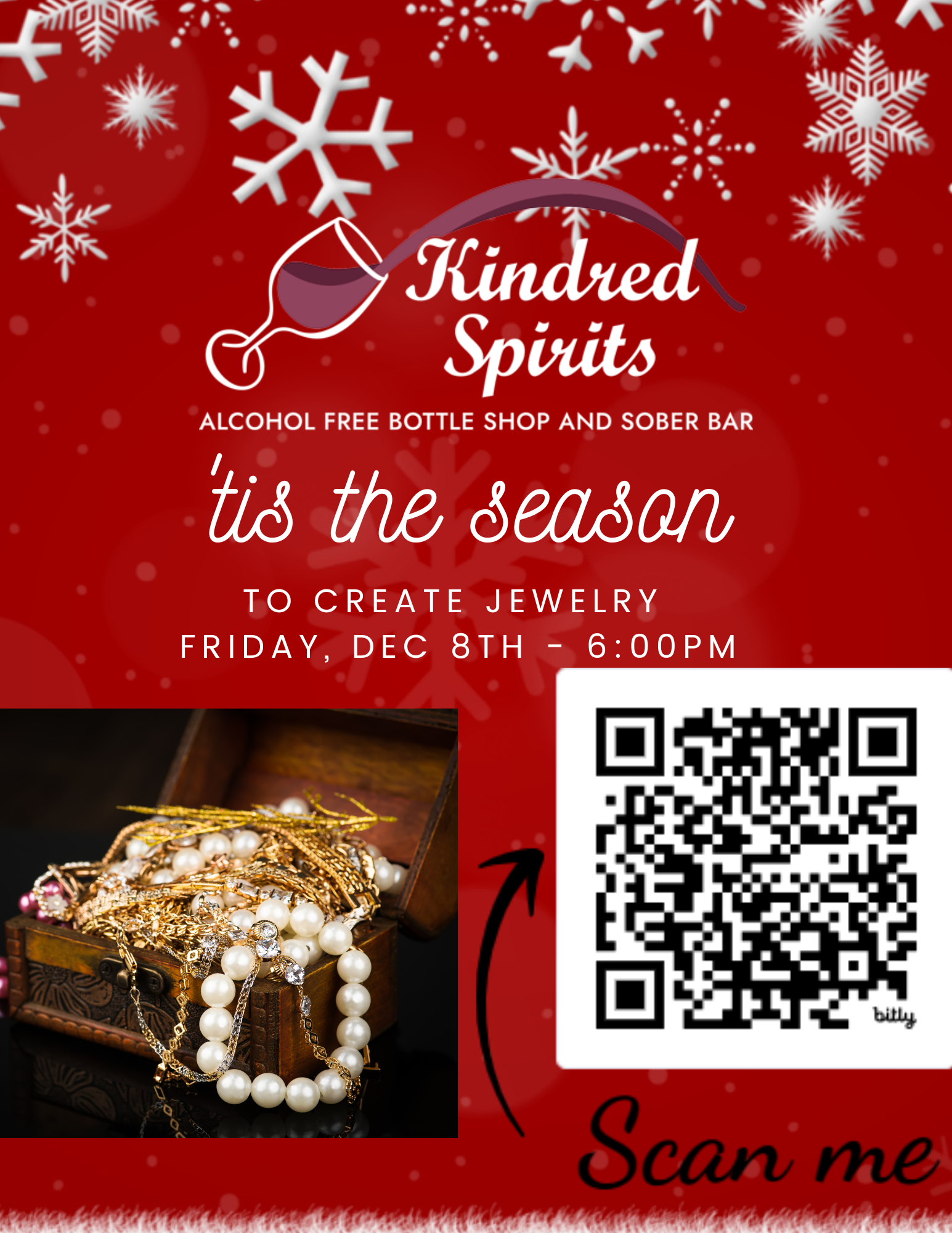 Jewelry with Jen
Unleash your creativity and make this holiday unforgettable with a custom piece of jewelry! 📿✨ Whether it's a heartfelt gift for someone special or a dazzling accessory for your holiday party, let your imagination shine.
How It Works:
* Choose your favorite materials.
* Select a design or bring your own ideas.
* Watch as your vision comes to life!
* Tag someone who'd love this!
Go www.kindredspirits.store/events to sign up.
This is a free event with all material supplied or bring your own recycled jewelry to create something new.
A minimum one AF drink order.