Located in Richland, WA 
Kindred Spirts Alcohol Free Bottle Shop & Sober Bar
Alcohol Free Shop & Bar
Come in a have an Alcohol Free (AF) drink, and try some new options to help you moderate or eliminate alcohol.
Free In Person Tastings to try before you buy
Free Shipping on Orders $99+
Over 100 Tasty Alcohol Free Options
Top Alcohol-Free Beverages & Products
At Kindred Spirits, we make it easy for you to find alcohol-free alternatives that you are looking for. Between our wide variety, the option for you to try before you buy (in-person only), and our expertise in alcohol-free beverages we make it easy for you to purchase what you need either in person at our store or online.
Find a Wide Variety Alcohol FREE Alternatives
We take the time to research and review every product before we bring it into our shop. Our goal is to find the best alternatives and we make sure that we and our customers enjoy the products that we put on our shelves.
Kindred Spirits is here to make it possible for you to have the most alcohol-free beverage options in one place.
Pre-Mix Cocktails (Mocktails)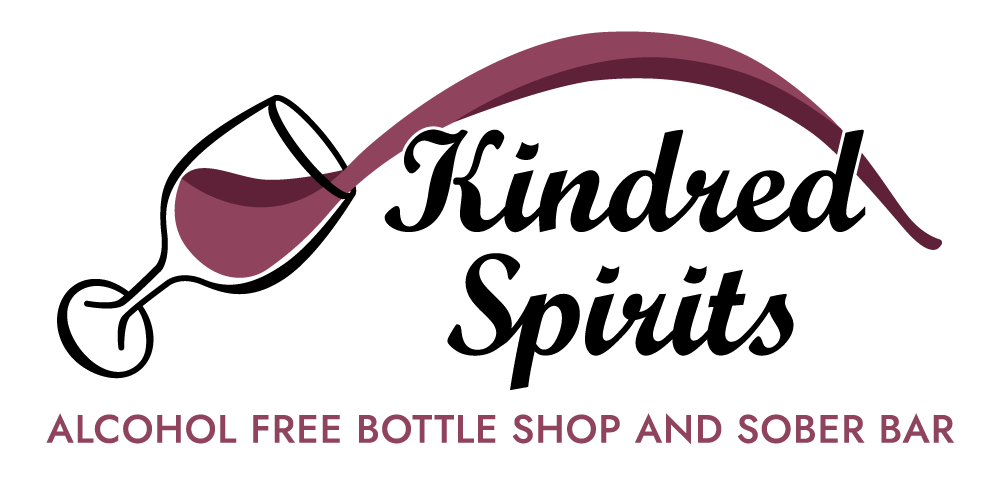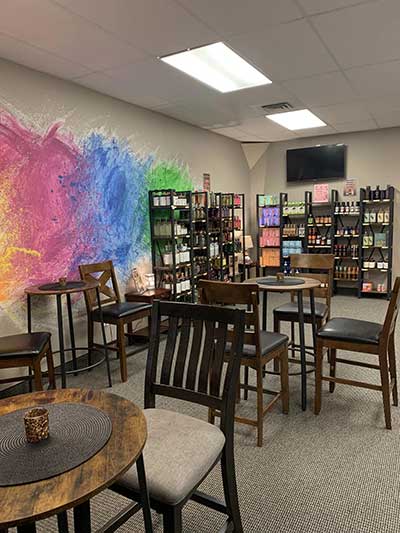 EST. 2022
About Kindred Spirits
Kindred Spirits sells a wide variety of alcohol-free spirits, ciders, wine, beer, and drinks for people who wish to enjoy, moderate, or abstain from alcohol. With us you will find the largest selection of alcohol-free beverages in Eastern Washington, and some happy sober people too. 
Our store & sober bar is a place where friends gather to find alcohol-free beverages and support. We seek to help all of our customers feel comfortable and supported in their journey.
We are here to help you find a wide variety of products that taste great, and that you can enjoy without worrying about alcohol.    
How We Support the Community
Resources
We know what it is like to "try" to find alcohol-free beverages that taste great. Kindred Spirits wants people to have the options and opportunity to enjoy beverages without alcohol. Our goal is to provide a non-judgmental space and community to find lots of variety and connect with like-minded people. 
Here you will find resources that helped us along our alcohol-free journey, and hopefully, they help you too! 
What Customers Are Saying
"Love the selection of tastings and large variety of non-alcoholic wine and spirits. Friendly and knowledgeable! I had given up alcohol years ago as wine and spirits had begun to give me instant migraines. So nice to have the non-alcoholic option!"

– Terra D.
"Because I have high blood pressure now and it affects me when I drink alcohol I now have another alternative option this place is the best."

– Lora S.
"Love their wide variety of alcohol free spirits, beers, wines and ciders! If you are looking for a place to taste before you buy, and a friendly welcome environment, look no further! Marlys and Chuck really care and have lots of options."

– Anna E.
"My husband and I love this place!! So many great options to choose from. I love that they also have a cold case where I can pick up single bottles to try out! Great stop for those looking for a healthier alternative to alcohol!"

– Melanie B.
"Good selection of products."

– ZT
"Great wine you can day-drink guilt free"

– Kyle S.
"Loved the taste testing and the options for non-alcoholic wine and spirits!"

– Amanda B.
Jewelry by Jen | March 31st,2023
Time: 6:15 pm – 9 pm
Location: 430 George Washington Way, Richland, WA
Wilderton Alcohol Free Botanical Spirits Tasting Event | May, 20th, 2023
Time: 4 pm -6:30 pm
Location: 430 George Washington Way, Richland, WA
What is Kindred Spirits?
Kindred Spirits provides alcohol free beverages for those who wish to stay alcohol free, to moderate or to just enjoy alternative beverages for everyone to enjoy.
Are all of your beverages completely alcohol free?
We offer a mixture of no alcohol (0.0%) and low alcohol (<0.5%) in all beverage categories. Every product listed on our website is considered non-alcoholic (USA), which means they contain less than 0.5% alcohol-by-volume (ABV). In comparison, it is now generally considered by University studies worldwide that if you test a ripe banana you could see up to 0.4 % ABV.
If you want/need to drink 0.0% alcohol, see product details for specific nutritional information.
How should I store these products? / Do I need to refrigerate after opening?
Generally, everything can be stored at room temperature before you open it no problem. Please refer to the labeling on the bottle in question - generally we refrigerate all of our products after opening them. We recommend chilling both red and white wines.
Do you have a store for local pickups?
Yes, We are located at 430 George Washington Way, Richland, WA Get Directions >
*Right Across from Black Rock Coffee on George Washington Way in Richland!
*Extra parking at Blackrock, and at the Windemere Building!
Where do you ship?
We currently ship to all 50 states within the United States. No international shipping.
Can I return my order?
If your order was incorrect, unconsumed, and unopened, we will work with you to get a replacement or refund - just let us know within 30 days from the time you receive the product. Shoot us a note with your order number and reason for return and we'll start the process – Sales.C.M.Products@gmail.com.
What kind of drinks do you offer?
Do these products really taste the same? / Does it taste like alcohol?
The creators and producers of our products have done an awesome job of capturing the flavors, aromas, and textures of their traditionally-made counterparts. However, there are differences from alcoholic products simply because they're missing the alcohol. We are confident you'll find options you'll enjoy just as much. We think you'll be impressed by the quality and tastes.
How should I enjoy these products? / This tastes bad?!
Alcohol-free spirits are not meant for taking shots!  We recommend the ritual of making a cocktail (mocktail) - especially for the spirit alternatives which are designed to be mixed into cocktails. If you are curious, you can try them plain, but it's not how they are meant to be enjoyed. For NA/AF wines, we recommend storing them in the fridge and serving in wine glasses. Ready-to-drink, sodas and sparklers are meant to be chilled and served straight from the can or bottle into a glass.
Can I drink these products if I am pregnant or on medication?
The answer will always be to consult your doctor. Even though the majority of our products are 100% alcohol free, we are not medical professionals and don't pretend to be! We recommend consulting a professional for your personal situation.
When will I receive my order?
We begin packing orders on the same or the next business day Monday-Friday. Depending on your location, your package should arrive within 3-5 business days from the order. Orders placed after 12pm on Friday would ship Monday.
What if my order was damaged?
We do our best to safely package the delicate glass bottles, but sometimes the bottles do break in transit. In the rare event that they do, please take pictures and send us a photo within 2 days of receiving the product to Sales.C.M.Products@gmail.com. Provide your order number, explain how the items arrived and photos so we can process a claim with the carrier and provide a replacement or refund to you.
Store Hours
Monday: Closed
Tuesday: Saturday 11 am -6 pm
Sunday:  11 am - 6 pm
Email
sales.c.mproducts@gmail.com
Address
430 George Washington Way, Richland, WA
Right Across from Black Rock Coffee on George Washington Way in Richland!
Extra parking at Black Rock, and at the Windemere Building!