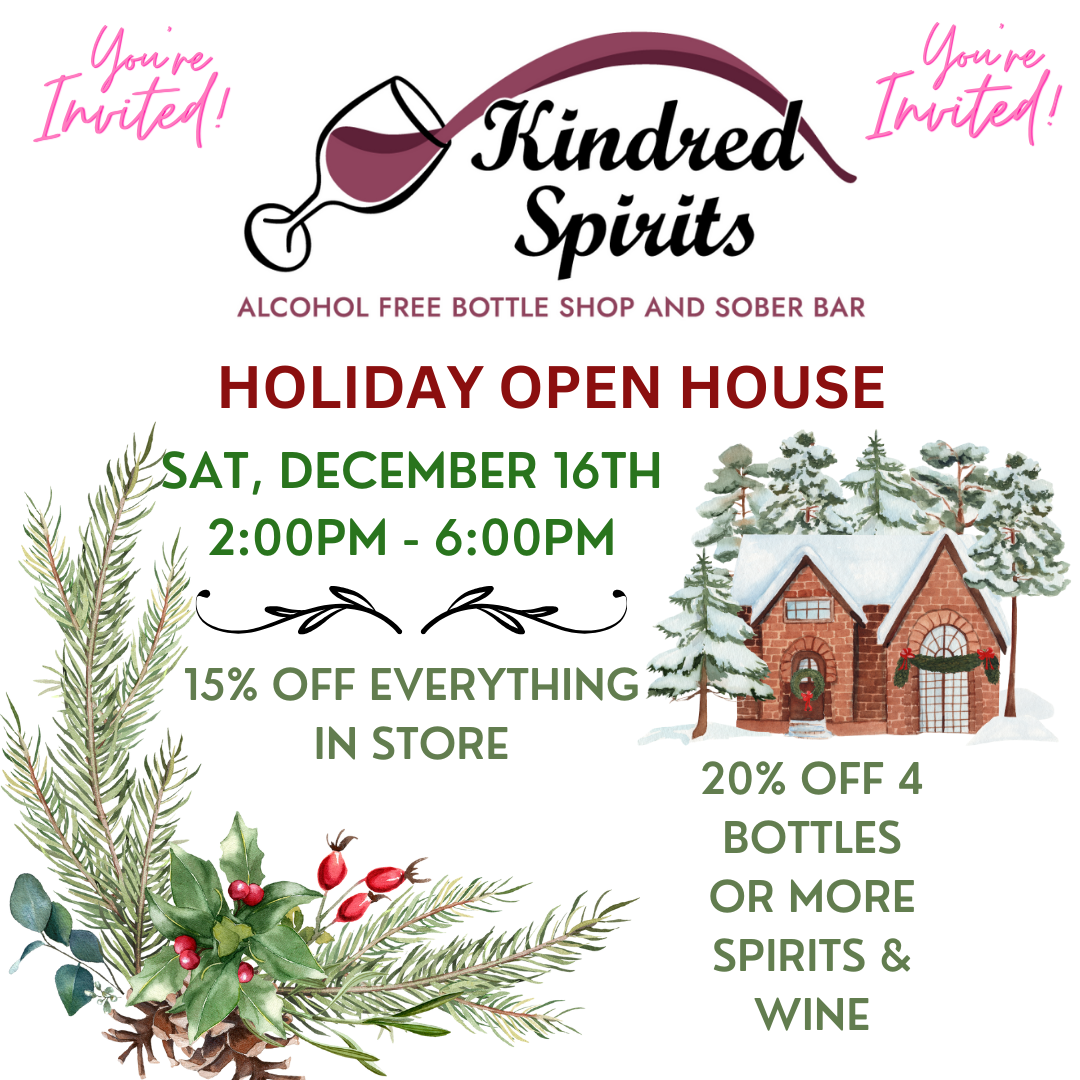 Embrace the holiday spirit at Kindred Spirits' Holiday Open House on December 16th
Mixology Delight: Elevate your holiday celebrations with a special Mixology Lesson! Learn the art of crafting delightful holiday Alcohol-Free Cocktails, and savor the festive flavors that will surely tickle your taste buds.
Enjoy exclusive discounts on all our Alcohol-Free products in the store! Take the opportunity to explore and stock up on your favorite holiday favorites.
Save the date and spread the word!